Shopping Cart
Your Cart is Empty
Thank you for your business!
You should be receiving an order confirmation from Paypal shortly.
Exit Shopping Cart
America's Only Music Shopping Entertainment TV Show for Today's Youth. If it's New, If it's Hot and If it's Sexy, We've Got it on STREETJAM TV!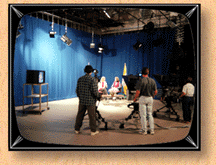 Professional Quality Video & Film Production, Video & Film Editing / Post Production, 2D and 3D Graphics &
Animation, VHS and DVD Duplication. We specialize in creating stunning Special Effects for Video, TV and Film Projects.
FIRST POWER INTERN SCHOOL OF MEDIA ARTS
Providing Courses in: Recording Studio / Audio Engineering, Digital Nonlinear Editing (Media 100), Digital Nonlinear Editing (Final Cut Pro), 3D animation
& Compositing, Music Video Production, Music Production (making Rap Music Beats), Special Effects Intensives (Boris FX and After Effects), On Camera Acting & Music Recording for Children, Voice-Over & Radio Announcer Training, Television and Filmmaking.
Music Publishing, Licensing & Independent Record Company featuring
Recording Acts from all popular Musical Genres.
FIRST POWER RECORDING STUDIO
State of the Art Recording Facility for all styles of Musical Projects, Radio Programs
and Jingles, and Audio Books. Block Rates and Lockdowns. Digital Mastering & Digtal Editing. CD Duplications. Audio conversions from records, tapes and other formats to a variety of digital files, CDs, Ringtones, MP3 and other digital formats.
First Power Sound Stage can be rented on an hourly, daily, weekly or monthly
rental at very affordable rates.Customers can rent our Sound Stage for a variety of purposes which can include: Band Rehearsals, TV & Video Shoots, Dance Rehearsals, Auditions & Casting Calls, Photo shoots, Music Video Shoots, Blue & Green Screenings, Meeting and Classes.
CALL FIRST POWER AT:

301-244-5174
0

/